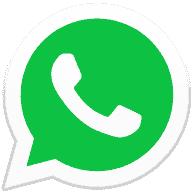 No, it wasn't a security problem, thank Gd.

With an eye on the road, at the Ofra Junction, I had checked my phone and saw that I needed to update Whatsapp. Considering the rather anorexic memory capabilities of my phone, I generally ignore these "update" requests, except for Whatsapp. So much of my communications with people, family, friends, work, travel/tremps etc are via that amazing and free application.

I never update the apps that Samsung built into the phone, even the ones I use. The reason that I have no memory in it for what I want/need is that the memory is wasted on apps I never use.


So there I was, after 9:30pm, on the corner, with my eyes scanning every vehicle and checking my phone, too. Of course, even though I had deleted a bunch of messages, I was told that there was insufficient memory to update. OK, no choice I had to delete moe apps. All that was left were
WalkLogger
, our "sick fund" and
facebook messenger
.
There was no real choice. I had to delete/uninstall something, and the Walklogger was not it. Since I almost never use the sick fund one, that had to go, and since the fb one can get annoying, and it's possible to get messages directly on facebook, that, too had to go.
Yes, you probably guess it. I suddenly realized that I had deleted Whatsapp Messenger instead of the fb one. Since I wouldn't survive without Whatsapp, I quickly sent out a couple of sms's to ask people to re-invite me. And I wondered what would happen to the Whatsapp groups I had started and am sole administrator. Had they just vanished?
If you know me well, you know that patience and waiting aren't my strong points. I went into google and searched for Whatsapp. I found it and managed to re-install it. All this, while waiting for the bus or tremp. As part of the "re-installation," I had a one-time offer to rescue all of my old files and contacts and groups. By then, if I remember correctly, I was already in a ride home, and a section of the route has no internet/wifi etc. I was terrified that I'd lose it all.
Baruch Hashem, I got home safely, quickly and have my Whatsapp back!!